About.
PERPETUAL EXCELLENCE
For over five years, we have been rendering our unparalleled services to a broad spectrum of clients belonging to varied industries, e.g. health industry, food industry, and the electronics industry. We have successfully, and to the immense satisfaction of our customers, developed and optimized numerous websites. We are particularly brilliant at SEO, Graphic Designing, Web Designing & Development, Digital Marketing, and Content Writing.
If you are motivated and have the support of technical experts like us, there is absolutely no reason you can't beat the competition and be ahead of the rest.
Work Skills.
WINNING STRATEGY MATTERS!
An effective and well-thought-out strategy goes a long way in bridging the gap between where your website is and where you want it to be.
We are particularly experienced in promptly understanding your unique business attributes and devising a coherent strategy.
01. SEARCH ENGINE OPTIMIZATION (SEO).
Online presence is a lifeline for any business. If to survive and succeed, your business website must beat the ever-intensifying competition. That is precisely where SEO techniques come in. They help the website stand out in the online arena by boosting organic web traffic, optimizing the content with the use of industry-specific keywords, and making the website feature on search engine first page. Regardless of how small or large your business is, Search Engine Optimization (SEO) is indispensable for your business to stay alive.
Marketing is all about reaching potential customers with the aim of selling your products or services. As Internet has quietly penetrated every aspect of our daily life, digital marketing is taking over traditional marketing equally aggressively. In comparison to conventional marketing that employs phone calls, print ads, brochures, etc. as its tools, digital marketing does not make use of anything physical. It utilizes means such as search engines, social media (Facebook, Linkedin, Instagram, Snapchat, and Pinterest), emails, and websites. Digital marketing is a blanket term that embraces SEO, Social Media Marketing, Email Marketing, Pay Per Click, etc.
The art of transforming verbal content into compelling visual content to facilitate the communication of the intended message to the audience is known as graphic designing. Its beginning goes back to the origins of human existence. Earlier it was done on clay bricks, tablets, walls, and stone. Today it is done through computer applications. Billboards, brochures, logos, magazines, newspapers, packaging, and websites are produced using this technique.
As they say, a picture is worth a thousand words, visually appealing graphics can yield tangible economic rewards for your business. They do so by promoting your brand favorably, easing communication, and building trust, goodwill, and loyalty.
04. WEB DESIGNING & DEVELOPMENT
.
Having a website is perhaps the most essential ingredient of the overall strategy to grow your business. But just having a website is not enough; it has to be reliable, responsive, SEO optimized, fit for purpose, aligned to unique requirements, easy to use, and modern in outlook. A website can reach millions of prospective customers in real-time and in an economical manner.
We offer a comprehensive array of web development services, including, but not limited to, logo designing, routine support and maintenance, personalized design, adaptation to multiple screen sizes, content management, SEO solutions, and online marketing solutions.
Effective web content is a passport to the success of your business website. It can make or break your marketing strategy. So, for content to have positive/desired impression/impact on your prospective customers, it needs to be original, authentic, logically organized, meeting the user needs, and coherently written. Content may be anything, e.g. a text, a graphic, a drawing, a chart, an infographic, or a flowchart. Considering its commercial importance, web content deserves to be given careful attention.
Clients.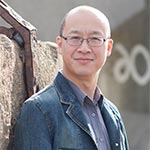 "It was just under a year ago that we got in touch with Hammad Bajwa. He conducted the audit of our website and came up with far-reaching recommendations, through the implementation of which we saw a great surge in our business. By his SEO efforts, most of the keywords have ranked at the top in google search. So, taking advantage of his superb website development and SEO skills, we are even contemplating branching out in allied fields."
OXANA GRAND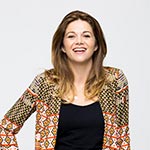 "We recently contracted Hammad Bajwa for onsite and offsite SEO of our website, we were no doubt impressed by the superiority of his skills; He delivered what he promised in time. Ever since, we have been receiving a remarkable response from our website. Definitely, he is the one you can count on!"
HANNAH THOMPSON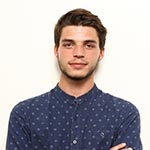 "We have had many of our assignments successfully done by Hammad Bajwa. When it comes to tremendously boosting your website's organic traffic, leading ultimately to more business, Hammad Bajwa has no match. He knows full well the intricacies of digital marketing. Not only does he give exceptional service, but also he takes you along by explaining the steps involved, thereby soothing your apprehensions."
EMILY ROSE